In select locations, Open Acres has added an assortment of frozen chicken whose quality and freshness rivals that of poultry you can pick up from the fresh meat department. All-natural meat with minimal processing, no artificial ingredients and no preservatives, serving Open Acres frozen chicken to your family is a high-protein choice you can feel good about. The best part? You don't have to thaw it before you prepare your dinner, because Open Acres frozen chicken is ready to cook right out of the bag!
Frozen never tasted fresher, but don't take our word for it – try Open Acres frozen chicken today! If you don't feel the same – every Open Acres meat product is backed by our 200% Freshness Guarantee that will give you double your money back if you aren't completely satisfied.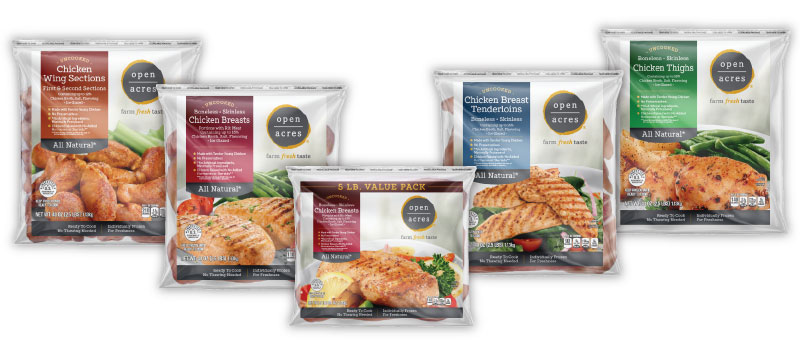 ALL OPEN ACRES CHICKEN IS BACKED BY OUR 200% GUARANTEE.
You'll love it or we'll give you double your money back!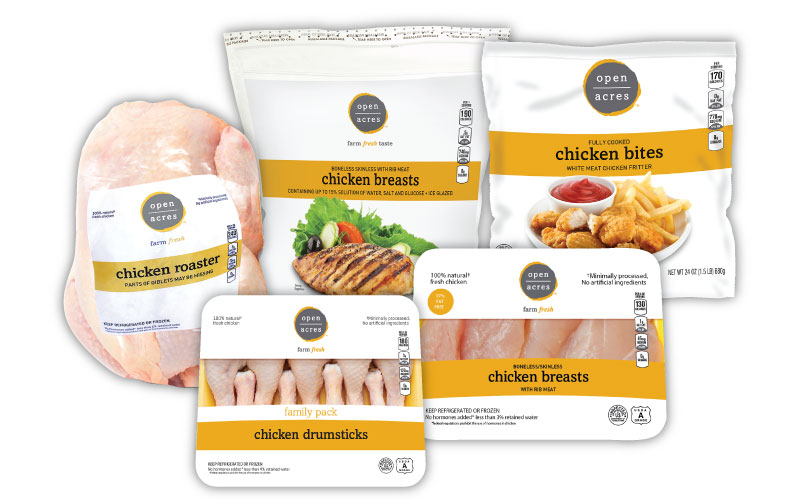 ©2020 SpartanNash
Open Acres features a wide variety of fresh, simple, and affordable foods made from real ingredients you know and trust. And with an assortment of items throughout the store, Open Acres has something to help you put a little fresh in every meal.